Rent the most luxurious cars as a bride car
A special car for your beautiful special day
Certainly when you spend many hours planning and preparing a special event, you are looking for an opportunity for all the details to be extremely perfect. As important as the guest list, reception and decoration, or even more importantly, is the bride's car, and the right choice to rent a luxurious and special bridal car can make everything more attractive and spectacular More to be seen. At Rental Car Iran we are proud to present exceptional luxury cars to complement your beautiful celebrations and create a lasting memory.
If you are planning a special and romantic event, you need a company service that you can trust with confidence. At Rental Car Iran, providing the highest levels of customer service, we provide you with a seamless car rental experience from start to finish. A wide range of foreign and Iranian luxury cars are available to you to suit your taste and circumstances.
Our car rental specialists are available 24 hours a day so you can contact us if you need any questions or assistance during the rental process regarding how to select and obtain a car. With the premium services provided by this company, you bring moments to your event that will be remembered forever.
Rent a car for a dream honeymoon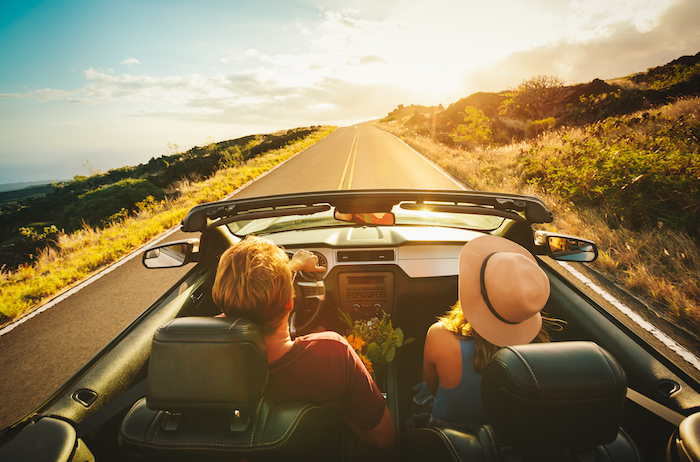 Honeymoon is one of the most important and best traditions of an ideal wedding. Since honeymoon is the couple's first joint trip after the wedding and the bride and groom want to relieve the exhaustion of the wedding, the choice of travel conditions is very important as the honeymoon is after the wedding and probably You have a lot to spend on your event, the cost of your honeymoon is likely to be heavy, so try to consider your budget and your location for your honeymoon. The essence of honeymoon is that you go on a journey to relieve the exhaustion of a heavy wedding, you do not need to borrow and borrow an expensive foreign trip. If you want to go on a domestic trip you can use the car as a vehicle and if you do not have a luxury car to travel you can rent a car for the honeymoon. Renta Car Iran is ready to serve you with the latest and most updated cars.
Description and terms of bridal car rental at Rental Car Iran
The price for the bride car rental is 15 hours per day and for every hour the surplus is rented at 10% before 9am and after 12pm, from 10 to 15 $ per hour.
If you leave Tehran, such as: Ahmad Abad, Garmdareh, Shahriar, etc … According to the approved rate, 8 to 20 $ will be exited from Tehran.
The cost of gas is borne by the car renter.
If you are renting a car with the driver, you do not need to provide a warranty check and the driver of the company is fully responsible for the car.
If you rent a car without a driver, you will prepare deposit for the value of the vehicle for the warranty.